Incoming Quality Control (IQC) Software
Streamline IQC for mission critical products (aerospace, medical, life sciences, defense, space etc.). Automate inspection planning, sample size calculation, lot-switching (reduced, tightened, skip-lot), measurement data collection, and supplier performance reporting. Eliminate paper records and simplify compliance. Save hundreds of hours time, reduce errors, and free-up inspection capacity.
DIGITIZE INCOMING QUALITY CONTROL
EFFICIENCY & COST SAVINGS
"This software is amazing what it can do!! The efficiency and cost effectiveness alone was a big win for us. This software provides less paper work, less errors, more quality, monitoring capabilities, spec. requirements, QC Plans, Inspection Plans, Supplier Dashboards, all of this and so much more. And did I mention the money it saved in labor...outstanding!!! Altogether a winning situation."
M. Carrasco, IQC Manager, Viavi Systems
HOW IT WORKS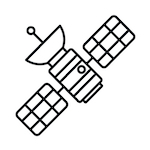 1. Inspection Plans
Easily balloon drawings and extract critical (or all) dimensions to create control plans. Add inspection methods, AQL-based sampling rules, and approved suppliers to each plan. Version control the inspection plans and track change history.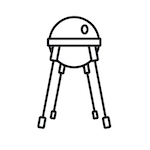 2. Sampling & Inspections
Enter incoming lot size and enjoy automated sample size calculations. Eliminate AQL table look-up errors. Record attribute (Pass/Fail) and variable (Numeric) data from keyboard, digital gages, CMMs and Vision Systems. Save hours of data-entry time and eliminate errors.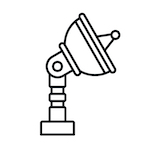 3. Lot Switching
Make a lot-switching decision (Normal, Reduced, Tightened) based on historical performance of Part & Supplier. Enjoy fully automated sample-size recalculation with switching. Easily identify candidate parts to move to Dock-to-Stock programs .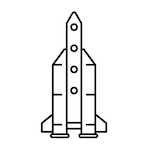 4. Certs
Attach Raw Material, RoHS, Special Processing (Heat Treatment, Plating, Anodizing, Interferometer reports etc.) certs to Inspection Lot for easy retrieval and audit-readiness.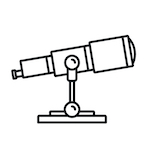 5. Supplier Scorecards
Select a date-range and output supplier scorecards with defects in percentage or parts-per-million, along with the number of supplier-caused NCRs and associated SCARS with a single click.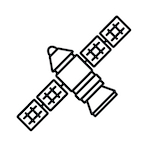 6. Analytics
View feature-level performance over time for each part. Identify high risk parts and features and work with suppliers to drive corrective actions.
EASY TO USE AND LIGHTNING FAST
INTUITIVE DESIGN
1factory is designed for the front-line of quality control with design inputs and ideas from our users. 1factory's intuitive navigation and best-in-class screen-designs make training a breeze. Training and full-deployment takes under two hours with no disruption to operations.
POWERFUL ENGINEERING
1factory is engineered to be lightning-fast. We serve customers all over the world 24 hours a day, 7 seven days a week, 365 days a year. Our customers in United States, Mexico, Canada, Israel, China, South Africa, Europe, India, Malaysia all enjoy lightning-fast data collection and powerful real-time analytics.
RELIABLE, SCALABLE AND SECURE
SECURITY
1factory is hosted on AWS GovCloud. The AWS GovCloud service is an isolated Amazon region designed to host sensitive data and regulated workloads, including International Traffic in Arms Regulations (ITAR) data.
Data is encrypted during transfer using TLS 1.2. The connection is encrypted and authenticated using AES_128_GCM, and uses ECDHE_RSA as the key exchange mechanism. In addition, we use encrypted block storage at the hardware level to protect data and files at rest.
1factory complies with all NIST-800-171 requirements. 1factory also maintains a SOC2 Type 2 certification, and a copy is available upon request.
RELIABILITY AND UPTIME
1factory has been engineered to be highly reliable, scalable and available. Over 120 million parts have been inspected using 1factory. The system has had an uptime of >99.99% over the last 6 years
We use a third-party service to monitor system uptime, and our customers can view our uptime and availability metrics in real time.
1factory backs-up database with a daily snapshot. Files are stored on redundant hard-drives and backed up via daily snapshots.
SERVING LEADING MANUFACTURERS ACROSS THE WORLD