Non-Conformance Management Software
Easily create and manage Non-Conformance Reports (NCR, DMR), Corrective & Preventative Actions (CAPA, 8D), Supplier Corrective Actions (SCARs), and Audit findings. Ensure compliance, and improve both process and product quality.
USE DATA TO DRIVE CORRECTIVE ACTIONS
SIMPLE YET ELEGANT APPROACH TO QUALITY
"The software is easy to use and learn. I have been in the Quality Assurance world for quite some time now and find that both new and seasoned persons would appreciate the simplistic, yet elegant, approach to quality. The simplistic way that it produces reporting is a great and useful tool for anyone looking to gain or maintain compliance with regulatory bodies (ISO/AS/IATF) as well as keeping customer satisfaction high with quick reporting/number assisgnments to CAPA/8D reports."
G. Mejia, Camisasca Automotive
POWERFUL FEATURES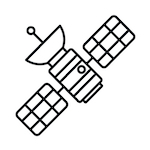 Non-Conformance (NCR)
Easily create and manage non-conformances for manufacturing or engineering caused defects, deviations, customer returns, audit findings, safety problems etc. Auto-populate NCR details from Inspections. Assign action-items, and use automated reminders to ensure timely resolution.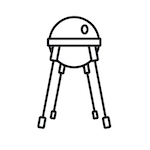 Corrective & Preventive Action (CAPA)
Auto-populate CAPAs and SCARs from NCRs saving data entry time. Setup CAPA templates to guide the user, and ensure a consistent problem solving process. Track CAPA and SCAR progress, and use automatic reminders to ensure timely resolution.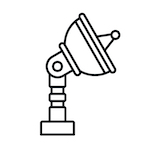 Supplier Corrective Action (SCAR)
Create SCARs from NCRs, and assign electronically to suppliers. Receive completed SCAR / 8D reports from suppliers along with required attachments (test results, photos etc.). Track due dates, and easily collect and organize supplier responses.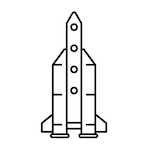 Audit Findings
Manage audit findings and associated tasks. Ensure compliance and readiness for customer or regulatory audits. Support a continuous improvement culture by enabling team-members to log and track business process improvement actions.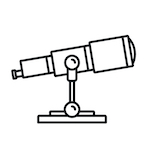 Defect Logging
Capture judgement inspection data (e.g. visual inspection of PCB assemblies) and record defects by batch number, operation number, product zone, etc. Combine inspection and measurement data with judgement inspection data to get a complete picture of product quality.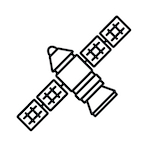 Analytics & Reporting
Output CAPAs and SCARs in 8D and other industry standard formats. Optionally download NCR, CAPA, and SCAR data for further analysis. Easily Pareto non-conformances by part number, type, and cause. Filter charts by date range and inspection type.
EASY TO USE AND LIGHTNING FAST
INTUITIVE DESIGN
1factory is designed for the front-line of quality control with design inputs and ideas from our users. 1factory's intuitive navigation and best-in-class screen-designs make training a breeze. Training and full-deployment takes under two hours with no disruption to operations.
POWERFUL ENGINEERING
1factory is engineered to be lightning-fast. We serve customers all over the world 24 hours a day, 7 seven days a week, 365 days a year. Our customers in United States, Mexico, Canada, Israel, China, South Africa, Europe, India, Malaysia all enjoy lightning-fast data collection and powerful real-time analytics.
RELIABLE, SCALABLE AND SECURE
SECURITY
1factory is hosted on AWS GovCloud. The AWS GovCloud service is an isolated Amazon region designed to host sensitive data and regulated workloads, including International Traffic in Arms Regulations (ITAR) data.
Data is encrypted during transfer using TLS 1.2. The connection is encrypted and authenticated using AES_128_GCM, and uses ECDHE_RSA as the key exchange mechanism. In addition, we use encrypted block storage at the hardware level to protect data and files at rest.
1factory complies with all NIST-800-171 requirements. 1factory also maintains a SOC2 Type 2 certification, and a copy is available upon request.
RELIABILITY AND UPTIME
1factory has been engineered to be highly reliable, scalable and available. Over 120 million parts have been inspected using 1factory. The system has had an uptime of >99.99% over the last 6 years
We use a third-party service to monitor system uptime, and our customers can view our uptime and availability metrics in real time.
1factory backs-up database with a daily snapshot. Files are stored on redundant hard-drives and backed up via daily snapshots.
SERVING LEADING MANUFACTURERS ACROSS THE WORLD