Production Part Approval Process (PPAP) Software
Create and manage Internal and Supplier PPAPs. Generate Control Plans, PFMEAs and Process Flow Diagrams, in minutes. Run Process Capability and Gage R&R studies with fully automated calculations. Collect and manage all PPAP documents including Initial Sample Reports, Material Certs, PSWs and more.
SAVE HOURS OF PPAP PREPARATION TIME
SPEED UP PPAP CREATION
"I've gotten PPAP creation time down to 40 minutes, where it used to take me a whole day."
G. Taylor, Mfg. Engineer, R.E. Thompson
SIMPLIFY PPAP CREATION. SAVE HOURS OF TIME.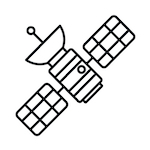 Control Plans
Balloon your drawing, and extract features to a Control Plan with just a few clicks. Assign Inspection Methods, Sampling Rules, and Reaction Plans to a single parameter or a group of parameters. Output Control Plan in AIAG/APQP standard format with a single click.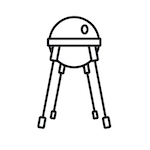 Process FMEA (PFMEA)
Build a library of Failure Modes by Process (e.g. Mill-Turn, Swiss Screw, Grinding, Plating, Deburring etc.). Automatically populate the Failure Modes, Effects, Severity, Causes, Controls, Detection, and RPN fields. Output a part-number-specific PFMEA in AIAG/APQP format with a single-click.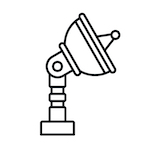 Process Flow Diagram
Quickly link production Sequence Numbers with Process Types. Output a Process FLow Diagram showing Sequence Numbers (10, 20 ...), Process (e.g. Mill-Turn, Swiss Screw, Grinding, Plating, Deburring etc.), Process Type (Fabrication, Inspection, Movement...) and approved Machine IDs.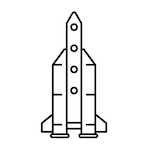 Inspection Data & Certs
Link Dimensional and Functional Inspection Records from within the 1factory system with a single click. View run charts and histograms to review production data and analyze trends. Attach and manage raw material and outside processing (plating, anodization, passivation ...) certs.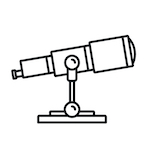 Process Capability Reports
Enjoy fully automated Process Capability (Cp, Cpk) and Process Performance (Pp, Ppk) analysis. Simply capture your inspection data, and 1factory will automatically calculate your Process Capability metrics.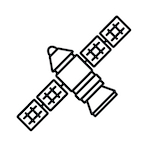 Gage R&R
Set up Gage R&R studies. Ensure gages are able to adequately detect part variation, and are repeatable (equipment variation) and reproducible (operator variation). Output data in AIAG format or ANOVA format.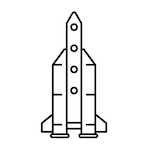 Supplier PPAP Log
Assign PPAPs to one or more supplier per part and notify suppliers. Define levels and required documents by level. Receive PPAPs from suppliers within 1factory. Review and approve individual requirements and notify suppliers of status change.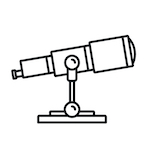 Customer PPAP Log
Assemble the various PPAP elements - Process Flow, Control Plan, PFMEA, Measurement Data, Certs, Gage R&R etc. - from various departments (engineering, manufacturing, quality control etc.) into a PPAP package for delivery to a customer.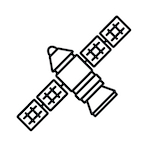 Tasks & Approvals
Assign Tasks to team members from engineering, manufacturing, supply chain, quality control and other teams. Ensure task completion with reminders and an easy-to-use dashboard.
EASY TO USE AND LIGHTNING FAST
INTUITIVE DESIGN
1factory is designed for the front-line of quality control with design inputs and ideas from our users. 1factory's intuitive navigation and best-in-class screen-designs make training a breeze. Training and full-deployment takes under two hours with no disruption to operations.
POWERFUL ENGINEERING
1factory is engineered to be lightning-fast. We serve customers all over the world 24 hours a day, 7 seven days a week, 365 days a year. Our customers in United States, Mexico, Canada, Israel, China, Europe, India, all enjoy lightning-fast data collection and powerful real-time analytics.
RELIABLE, SCALABLE AND SECURE
SECURITY
1factory is hosted on AWS GovCloud. The AWS GovCloud service is an isolated Amazon region designed to host sensitive data and regulated workloads, including International Traffic in Arms Regulations (ITAR) data.
Data is encrypted during transfer using TLS 1.2. The connection is encrypted and authenticated using AES_128_GCM, and uses ECDHE_RSA as the key exchange mechanism. In addition, we use encrypted block storage at the hardware level to protect data and files at rest.
1factory complies with all NIST-800-171 requirements. 1factory also maintains a SOC2 Type 2 certification, and a copy is available upon request.
RELIABILITY AND UPTIME
1factory has been engineered to be highly reliable, scalable and available. Over 120 million parts have been inspected using 1factory. The system has had an uptime of >99.99% over the last 6 years
We use a third-party service to monitor system uptime, and our customers can view our uptime and availability metrics in real time.
1factory backs-up database with a daily snapshot. Files are stored on redundant hard-drives and backed up via daily snapshots.
SERVING LEADING MANUFACTURERS ACROSS THE WORLD