Electronic Traveler & MES Software
(Summer 2022)
Plan, build, inspect & track product through your factory. Create product geneology with component and ingredient batch codes, serial numbers, date codes, etc. Enjoy unparalleled forward (where did a specific component go) and backward (which components does this assembly contain) traceability.
POWERFUL FEATURES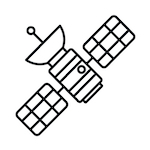 Parts & Bills of Materials (BoMs)
Establish master data for each part number including Quantity Used Per Assembly, Make Vs Buy, Units of Measure, ITAR requirements, and Traceability requirements. Set up Bills of Materials (BoMs) for all parts and assemblies via excel imports or integration with PLM/ERP systems.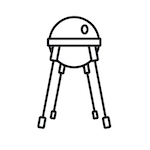 Visual Work Instruction
Easily author, maintain, and release step-by-step work instructions with text and images for safety, assembly, and inspection tasks. Associate instructions with components and steps. Ensure version control of work instructions for compliance and traceability.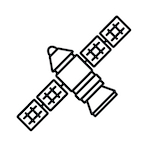 Manufacturing Process & Routing
Define manufacturing process steps and routings. Ensure compliance by defining step types: Move, inspect, safety etc.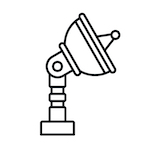 Electronic Travelers
Plan production, communicate requirements to factory work centers, track production through the factory, and communicate ship dates. Capture yield and rework information. Record task completion and operator sign-offs.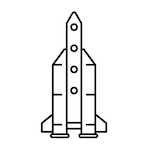 Genealogy and Traceability
Capture product genealogy information such as Batch Numbers, Lot Numbers, Mix Numbers, Date Codes, and Serial Numbers for every component used. Easily retrieve traceability information to address customer complaints and regulatory requirements.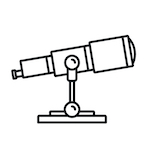 Reports & Analytics
Access real-time dashboard for monitoring work-center loading, cycle-time, yield and other performance metrics. Use data to drive operations excellence.
EASY TO USE AND LIGHTNING FAST
INTUITIVE DESIGN
1factory is designed for the front-line of quality control with design inputs and ideas from our users. 1factory's intuitive navigation and best-in-class screen-designs make training a breeze. Training and full-deployment takes under two hours with no disruption to operations.
POWERFUL ENGINEERING
1factory is engineered to be lightning-fast. We serve customers all over the world 24 hours a day, 7 seven days a week, 365 days a year. Our customers in United States, Mexico, Canada, Israel, China, South Africa, Europe, India, Malaysia all enjoy lightning-fast data collection and powerful real-time analytics.
RELIABLE, SCALABLE AND SECURE
SECURITY
1factory is hosted on AWS GovCloud. The AWS GovCloud service is an isolated Amazon region designed to host sensitive data and regulated workloads, including International Traffic in Arms Regulations (ITAR) data.
Data is encrypted during transfer using TLS 1.2. The connection is encrypted and authenticated using AES_128_GCM, and uses ECDHE_RSA as the key exchange mechanism. In addition, we use encrypted block storage at the hardware level to protect data and files at rest.
1factory complies with all NIST-800-171 requirements. 1factory also maintains a SOC2 Type 2 certification, and a copy is available upon request.
RELIABILITY AND UPTIME
1factory has been engineered to be highly reliable, scalable and available. Over 120 million parts have been inspected using 1factory. The system has had an uptime of >99.99% over the last 6 years
We use a third-party service to monitor system uptime, and our customers can view our uptime and availability metrics in real time.
1factory backs-up database with a daily snapshot. Files are stored on redundant hard-drives and backed up via daily snapshots.
SERVING LEADING MANUFACTURERS ACROSS THE WORLD